Utah Contractor Licensing Services
We are a full-service contractor licensing company in Utah that specializes in helping contractors pass the state licensing exams through our comprehensive test preparation services. Our services include processing the establishment of your legal entity, providing the necessary insurance and bonding coverages, and submitting your application to the Division of Occupational Licensing. We understand the complexities of the licensing process and are committed to guiding you every step of the way, ensuring a smooth and hassle-free experience. Whether you're looking to start a new business or expand your existing operations, we have the expertise and resources to help you succeed.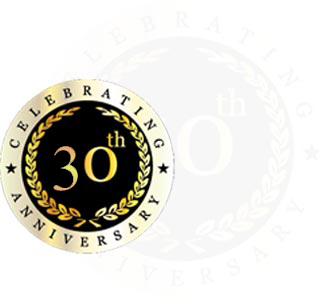 SERVING UTAH CONTRACTORS SINCE 1993
Consistently serving contractors for 30 years is a testament to our dedication to providing high-quality service. Over the years, we have built strong relationships with our clients by consistently delivering results that exceed their expectations.
LEARN MORE
Services We Provide
We offer a range of specialized services designed to support contractors in Utah, including comprehensive test preparation to help you pass the state licensing exams with ease. Our team is committed to simplifying the complexities of the licensing process, and we offer a full suite of services to help you establish your legal entity, obtain the necessary insurance and bonds, and submit your application to the Division of Occupational Licensing.
Our team is committed to delivering a smooth and hassle-free experience, and we're here to guide you through every stage of the licensing process. So if you're looking for expert support to help you succeed as a contractor in Utah, look no further than our full-service licensing company.
DISCOVER OUR TOOLS FOR BUSINESS SUCCESS
Continuing education and training are critical components of success in the business world. As a contractor, it's essential to stay up-to-date with the latest industry trends, regulations, and best practices. By investing in ongoing education and training, you can gain a competitive advantage, enhance your skills, and grow your business.
In addition to education and training, partnering with a reputable payroll administration company can help streamline your financial operations and ensure compliance with all relevant regulations. Outsourcing your payroll administration can free up valuable time and resources, allowing you to focus on your core business operations.
At our full-service licensing company, we're committed to supporting your success as a contractor in Utah. From test preparation and company setup services to payroll administration and insurance coverage, we offer a wide range of services designed to simplify the complexities of the licensing process and help you achieve your business goals. Contact us today to learn more about how we can support your success as a contractor.
VIDEO TRAINING
If you are starting or running a construction business this video series will help you plan for a succeful business.
PAYROLL ADMINISTRATION
We focus on the non-money making actitivies, so you can focus on the money making activities
10508.862615741
License Applications
15636.078269676
Companies Created
TESTIMONIALS
Check Out Our Customer Feedback
At our full-service licensing company, we value feedback from our customers and believe that it's essential to actively seek out and listen to feedback from others. Customer feedback provides valuable insights into the strengths and weaknesses of our services and allows us to continuously improve and enhance our offerings to better meet the needs of our clients.
We're committed to delivering exceptional service and continuously improving our offerings to better meet the needs of our clients. By actively seeking out and listening to feedback from our customers and others in our industry, we can ensure that we're always delivering the best possible service and support to our clients.
Francisco Sobreira
11/08/2023
"Amazing support"

Paul Kalkbrenner
09/14/2023
"I found the hours available to study very helpful as well as the computer system and testing process prior to the actual test. The location was close to my home which made it pretty easy to use."

Kris Maddalena
08/08/2023
"The office personnel were more than willing to answer each and every question I had, and the training provided me with enough knowledge to pass both tests within a week of each other. I am now realizing my ultimate goal of owning my own company; and after just two weeks of studying and taking my prescribed tests, on my way. Thank you for all of your help in getting me to this point; I can now move forward with the confidence you've given me!"

Kevin Fischer
07/26/2023
"Great place to study and get your licensing done. I will highly recommend them to everyone. These people are great!"

Mark Towner
07/10/2023
"The staff is awesome and very helpful .The study system is very good. The content was spot on and made passing the test very easy. I highly recomend."

Scott Lambdin
06/06/2023
"Really enjoyed the studying and the staff is great! friendly and always on hand to help! Study material is more advanced from the last time I earned and received a contractors license, making the license more attainable."

Kevin
05/16/2023
"The staff here makes getting your contractor license very easy. They are very knowledgeable and up to date on details. I recommend them to anyone trying to get their license."

Greg Clasemann
04/15/2023
"It was easier than I thought. I want to thank you all for your help"

William Ford
03/14/2023
"Judy was so helpful , made the process seem so easy . I tried doing it myself and got hung up at every stage . Its not what you know its who you know , take my word judy knows her job and knows the right people , im so thankful for utah contractor lic center"

Speedy
02/17/2023
"Judy made this licensing process so simple. She was friendly and informative. I walked in to ask a question of how difficult this was going to be to obtain my B100 and walked out with my licensing paperwork submitted. This was the most simplest upgrade I've gone through in my career of obtaining all the different licensing I have throughout the 25 years I've been doing electrical. Thank you for making this nearly effortless!"

Jesse
09/02/2022
"I was skeptical at first, but on hearing multiple journeyman tell me about these courses I tried it for myself. All doubt is gone. I have taken 2/3 of my journeyman tests and have passed with a 92% or higher. If you put your effort in, this is literally the golden ticket to learn and pass your electrical exams. Very impressed."

Juan Cisneros
08/25/2022
"I needed to get my license for General Contracting. These guys made it so easy! They set up my company and did all of the paperwork for me so it was no problem at all!"

Gregory S. Davis
10/26/2021
"The best company to work with to get my license upgraded to a B100. Judy is the best. She helped me through the whole process and was great to work with. I highly recommend her to anyone looking into this progam. You will not be dissappointed. I assure you."

Paul Gibson
07/01/2021
"I came here to study my Journeyman Practical testing, and the instructor made passing my test a sure thing"

Brad Smith
06/22/2021
"I'm an electrician that was extremely impressed with the material for my Master Code and Master Theory tests. I was able to study the material on the online system, and passed my tests with the state easily!"

Timothy Schmalbeck
06/21/2021
"This program was everything I wanted and nothing I didn't need. The training was DIALED IN to what I needed to know and no fluff. I highly recommend."

Jay Shepard
03/11/2021
"What a great program, and nice staff down there. I worked with Steve and he was great to work with. They helped me get licensed."

Kelly
02/26/2019
"The program works. Take your time, you'll pass!!"

Jordan Copenhafer
11/26/2018
"The Utah Contractor License Center study program got me a passing mark on the Utah General Building Contractor exam (B100). In 21 hours of study time I increased my score from a 67% to 91%. The center's program really does work and the staff was always helpful. I would certainly recommend their program for anyone studying for the B100 exam. I spent multiple weeks studying prior to coming to the UTCLC and most of that prior study time ended up being a waste. Nearly all of the study time at the UTCLC was relevant. I traveled back and forth from Pennsylvania to study and their hours were more than accommodating for my schedule."

Travis
11/10/2018
"Very nice staff at the Utah License Center. If it wasn't for the License Center there would have been no way for me to pass so quickly. I committed to doing the work and it paid off when I took my test. I would highly recommend this to anyone that is stuck and doesn't know how they could find the material for a seriously good price. Totally worth it. Thank you!!!!"