Animal Crossings: Utah's Major and Necessary Investment

Published November 1st 2018 at 7:44am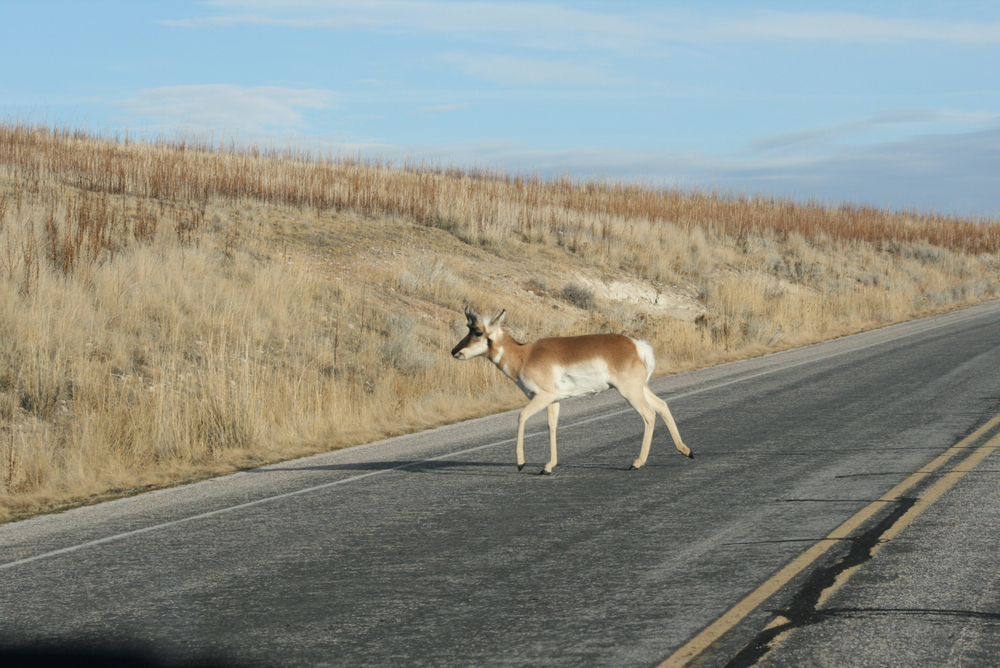 Urban dwellers, people in living in U.S. coastal cities, or even those in Midwestern suburb areas such as Chicago and St. Louis, may not realize the extensive need for legitimate animal crossings.
Sure, most people at some point have come across a road sign where the words "animal crossing" or "deer crossing" are printed in bold letters, however major animal crossings are not a common, daily sight for non-westerners in the United States.
Therefore, hearing that the state of Utah, in 2017, budgeted 5 million dollars for the construction of a bridge over Interstate 80, not for pedestrians, cyclists, or motor vehicles, but solely for wildlife crossing is more than surprising!
Why are Wildlife Crossings a Priority in Utah?
A stretch of Utah's busy Interstate 80 between Park City and Salt Lake City is frequently crossed by wildlife, resulting in a high percentage of wildlife deaths and motor vehicle accidents. But interstate 80 is not Utah's only concern when it comes to wildlife crossings.
According to research printed in 2008 by the Utah Department of Transportation Environmental Services, "nearly 30,500 wildlife vehicle collisions" occurred between 1992 to 2005, some of which led to serious human and wildlife injuries, and deaths in the 14 year period.
As a result, the Utah Department of Wildlife Resources and Utah Department of Transportation have come together over the last decade to design and build unique structures, in order to help wildlife safely cross over and bypass busy roadways and highways.
According to a report from Ashley Greene, the Habitat Section Chief for Utah's Division of Wildlife Resources, 50 plus structures including bridges, underpasses, culverts, and fencing were built in 2016 to promote safe wildlife crossing. And while you may be solely imagining elk, deer, and moose crossing to the other side of a valley or over a mountain pass, think twice!
The Southwest Corner of the State Maps a Tortoise Crossing.
Greene's article includes a great interactive map with the location of each new structure, and a photo of the structure! Just in case you are wondering whether or not the wildlife actually use these crafty structures, photograph #10 shows a tortoise successfully exiting a culvert! The photo is labelled, "Red Hills Parkway Tortoise Culvert #5."
Patricia Cramer, an ecologist from the University of Utah, who has been closely working with the Utah Division of Wildlife Resources explains that, "for most animals, roads mean reduced access to water, food, mates, and protective habitat." Basically, animals often return to familiar areas to feed, mate, and nest and roads have the potential to keep them from thriving.
While time will tell whether or not the new structures decrease vehicle wildlife collisions, and encourage wildlife preservation, experts and wildlife enthusiasts are more than optimistic.
In 2013 Cramer was nationally recognized for her effective designs, and "collaborations between highway transportation departments and wildlife agencies." And, in 2015 she was awarded by the state of Utah for her wildlife crossing innovations.
Do you have unique eye for design of structures ideas, and a desire to promote a healthier environment? Contact us!