Blog
Blog
Six Great Fly Fishing Spots in Utah
Published August 28th, 2018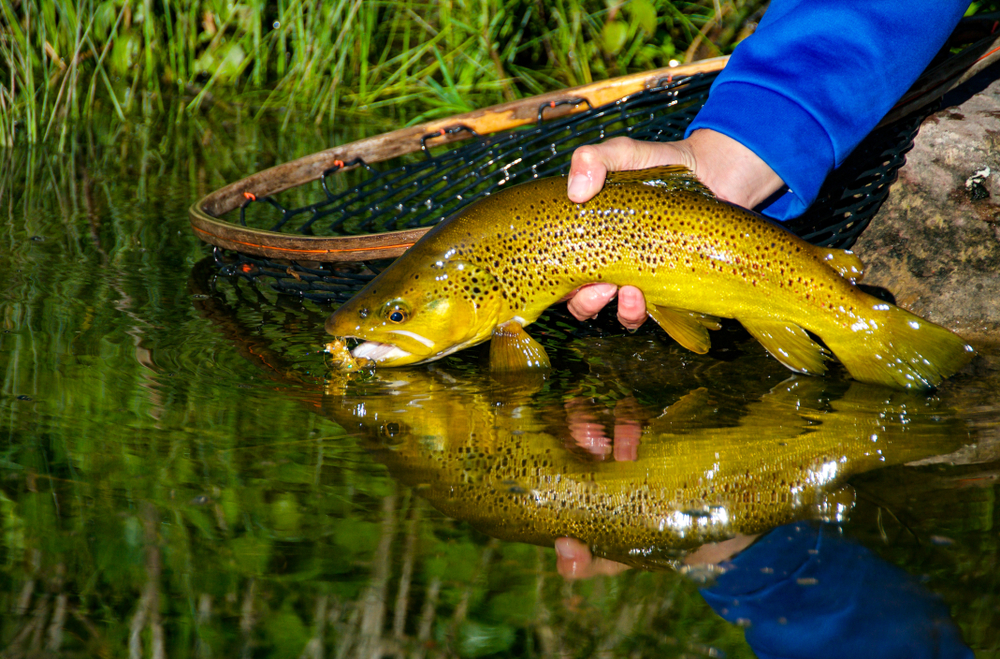 Utah is home to quiet lakes, mighty rivers, and scenic reservoirs that make for some amazing fly fishing. Whether you're in the mood for battling it out with large trout in fierce currents or a laid-back afternoon of lakeside fishing, Utah has something for you. Here are six fly fishing locations that showcase the best the state has to offer:
Uinta River
The Uinta River is an ideal choice if you're in search of a scenic, isolated area where you can catch brilliantly colorful trout. Home to rainbow, brook, and cutthroat trout, the Uinta River is located in Uinta Canyon in the state's northeast region.
Fish Lake
The appropriately named Fish Lake is home to both trout and perch. The lake—positioned north of the town of Loa—is fairly large and can easily be navigated with a small boat; so if you love relaxing on a rowboat, Fish Lake should be your first choice for fly fishing in Utah.
Strawberry Reservoir
Strawberry Reservoir is one of the most popular fly fishing destinations in the state—and for good reason. Located less than 70 miles east of Salt Lake City, the reservoir is home to an abundance of both cutthroat trout and kokanee salmon. If you want to catch plenty of fish, Strawberry Reservoir will be more than worth the trip.
Park City
Located a short distance from the previous location, as well as from the Jordanelle and Rockport reservoirs, Park City is a tourist hotspot that offers plenty to do if you want to take a break after a long day on the water. If you're having trouble getting fish to bite at one of the nearby reservoirs (home to trout, perch, and bass), try heading into town for some local tips.
Diamond Fork River
If you're searching for large trout in Utah County, look no further than Diamond Fork River . An offshoot of the larger Spanish Fork River, Diamond Fork offers a relaxed setting for trout-fishing. Since the river stretches miles, finding a great place to fly fish is a matter of how much you're willing to explore.
Boulder Mountain
Experienced fly fishers and outdoor enthusiasts will never want to leave Boulder Mountain . Breathtaking views and legendary trout define the fly fishing experience here. If you came for a fishing trip to remember, Boulder Mountain won't disappoint.
We hope this article has inspired you to plan a family fun fishing trip soon. We wish you all the best on your extended weekend. Safe travels!